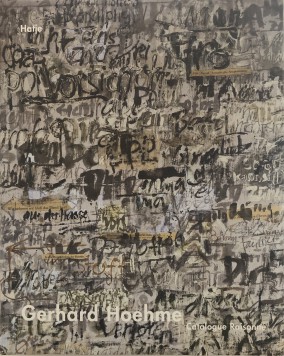 Gerhard Hoehme Catalogue Raisonné
1998, Catalogue raisonné, text by Gottfried Boehm, 552 pages, 611 illustrations, 404 of them in colour, German, Verlag Gerd Hatje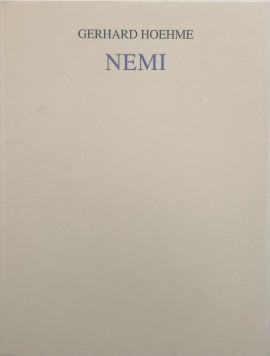 Gerhard Hoehme NEMI
1994, Edited by Roman Zenner, German/English, 30 pages, 9 illustrations, 8 in colour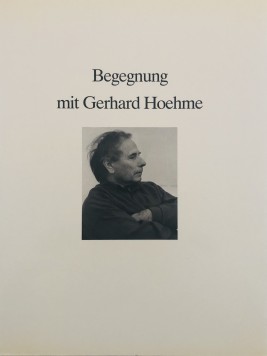 Gerhard Hoehme Begegnung mit Gerhard Hoehme
1992, Catalogue on the occasion of the exhibition in Düsseldorf from 2 April to 5 May 1992 with many portraits of the artist in his studio and elsewhere, 135 pages, numerous colour illustrations.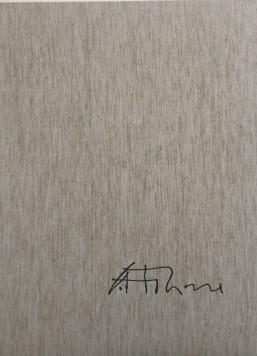 Gerhard Hoehme Tuschspiele
1992, Edited by Gottfried Boehm and Franz Armin Morat, in cloth slipcase, 25 unbound single sheets, Limited edition of 750, Series: Publications of the Morat Institute, Vol. II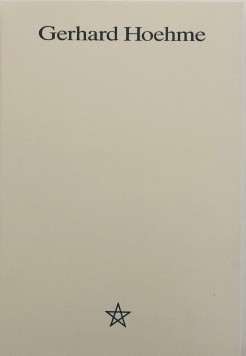 Gerhard Hoehme Ausstellungskatalog/Exhibition Catalogue
1990, Edited by Manfred de la Motte/Galerie Georg Nothelfer. Texts by Manfred de la Motte, Heinrich Hahne, Jean-Pierre Wilhelm, Gerhard Hoehme, Julien Alvard, Margarete Hoehme and Georg Nothelfer, 150 pages, 145 ill., 62 colour ill. Edition Galerie Georg Nothelfer, Book Series Pentagramm, vol. 4
ISBN 3-87329-945-3
EUR 18
Order
Gerhard Hoehme in memoriam Gerhard Hoehme 1920-1989. Ausstellungskatalog/Exhibition Catalogue
1989, Edited by Kunsthalle zu Kiel der Christian-Albrechts-Universität, Museum für Kunst und Kulturgeschichte der Hansestadt Lübeck/Schleswig Holsteinischer Kunstverein, texts by Jens Christian Jensen, Gerhard Gerkens and Gerhard Hoehme, with a greeting by Björn Engholm. 65 pages, 28 illustrations, 17 in colour.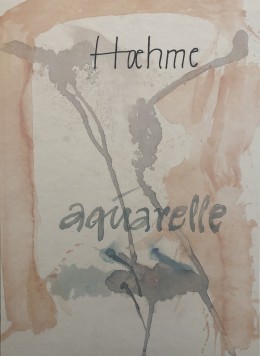 Gerhard Hoehme Aquarelle
1989, Edited by Gottfried Boehm and Franz Armin Morat. Limited special edition, 750 copies, signed by the artist, 137 pages, 40 colour illustrations. Half-linen binding in slipcase. Edition Matthes & Seitz Publisher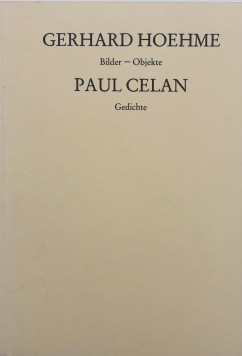 Gerhard Hoehme Bilder-Objekte. Paul Celan, Gedichte
1986, Edited by Galerie Georg Nothelfer. Texts by Georg W. Költzsch and Gerhard Hoehme, 92 pages, 20 colour ill. Edition Galerie Georg Nothelfer
ISBN 3-87329-922-4
EUR 18
Order