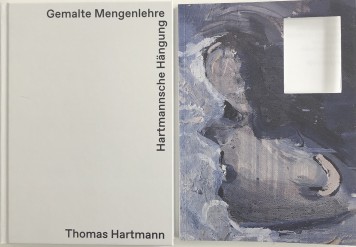 Thomas Hartmann Gemalte Mengenlehre und gemalte Mengenlehre 2/Painted set theory and painted set theory 2
2021, Double catalogue. Texts by Alexander Kluge, Eckhart J. Gillen and Johannes Listewnik, german/english, Kettler Verlag, 176 and 64 pages
ISBN 978-3-86206-871-5
EUR 42
Order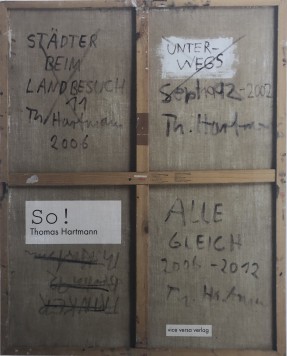 Thomas Hartmann So!
2019, Texts by Radek Krolczyk and Manfred Steglich. German/English, Edition Vice Versa Verlag, 176 pages
ISBN 978-3-932809-85-9
EUR 28
Order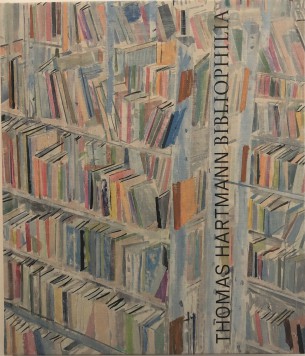 Thomas Hartmann Bibliophilia
2019, Edition Christine König Gallery, Wien, Text by Thomas Miessgang, in German and Englisch, 145 pages
ISBN 978-3-200-06342-6
EUR 25
Order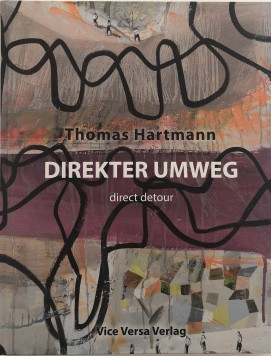 Thomas Hartmann Direkter Umweg/Direct Detour
2014, Painting from 2010-2013. Catalogue on the occasion of the exhibition at Galerie Georg Nothelfer 15.November 2013-4. January 2014. Text Dr. Eckhart J. Gillen, German/English, Vice Versa Verlag, 2013, 112 pages, with numerous colour illustrations.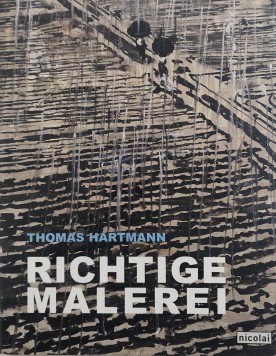 Thomas Hartmann Richtige Malerei
2006, Texts by Matthias Flügge and Jürgen K. Hultenreich, German/English, 128 pages, 95 colour illustrations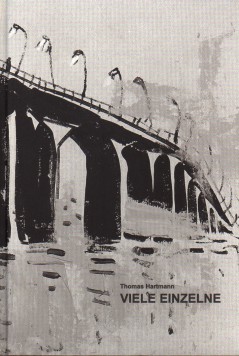 Thomas Hartmann Viele Einzelne. Arbeiten auf Papier
2004, Edited by Kunstsammlung Neubrandenburg et al. Texts by Jürgen K. Hultenreich, Martin Gesing, German, Vice Versa Verlag, 126 pages, Hardcover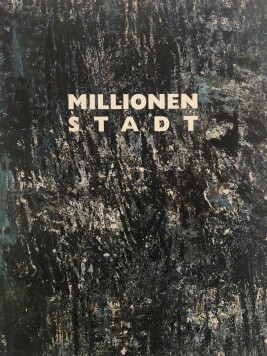 Thomas Hartmann Millionen Stadt
1990, Edited by Manfred de la Motte/Galerie Georg Nothelfer. Texts by Manfred de la Motte und Norbert Schwontkowski (german/english/french), 80 pages, 93 ill., 46 colour ill. Edition Galerie Georg Nothelfer
ISBN 3-87329-844-5
EUR 12
Order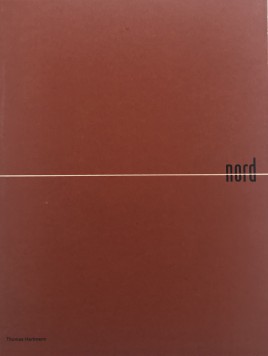 Thomas Hartmann Nord-Sued
1988, Ed. Kunstverein Freiburg, Kunsthalle Wilhelmshaven, 58 pages, with numerous illustrations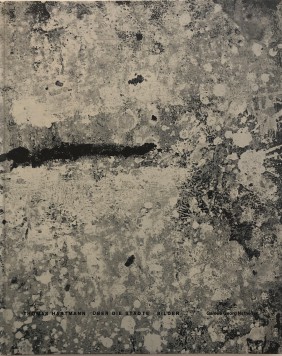 Thomas Hartmann Über die Städte
1987, Edited by Galerie Georg Nothelfer. Texts by Rolf Dieter Brinkmann, Rom, 1972, 56 pages, 39 ill., 14 colour ill. Hardcover. Edition Galerie Georg Nothelfer
ISBN 3-87329-925-9
EUR 17
Order